Arindam's performance is mesmerizing. He has fooled me with his Magic. He is a great Entertainer.
Jisshu Sengupta
- Actor
The Magic that he performs is no less than any miracle and is always awesome.
Srabanti Chatterjee
- Actor
I saw Arindam for the first time while we were shooting for Zee Bangla Didi No 1, I don't know how he brought out that card just from a simple drawing.
Rachna Banerjee
- Actor
Arindam as the magic groomer has helped me bring out the character of a Magician while shooting for Bhanumotir Khel the Magic tale of Zee Bangla. I think he is a very good teacher as well as a Magician.
Arindam Ganguly
- Actor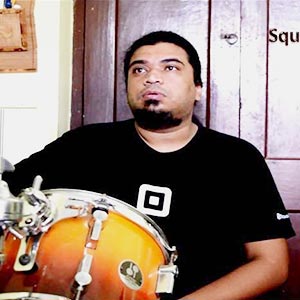 I have had the opportunity to interact with Arindam and watch his performance. He is very good at what he does. Here's wishing him all the best for the future. Arindam, May you Shine on.
Gaurab Chatterjee
- Drummer
We have worked together so many times before. Arindam is a young enthusiastic talent. I want to work with him in some new projects.
Subhankar Chatterjee
- Director